Espolón de Cefeo: descubren nueva región en nuestra galaxia.
El Espolón de Cefeo es una región completamente nueva de la Vía Láctea.
Espolón de Cefeo: descubren nueva región en nuestra galaxia.
Los astrofísicos han encontrado una nueva región de la Vía Láctea. Está llena de estrellas ardientes de color azul brillante que están a punto de explotar.
Los investigadores estaban creando el mapa más detallado hasta ahora de los brazos espirales de nuestra galaxia con el telescopio Gaia de la Agencia Espacial Europea (ESA) cuando descubrieron esta región, a la que llamaron Espolón de Cefeo.
El Espolón de Cefeo se ubica entre el Brazo de Orión, donde está nuestro sistema solar, y la constelación de Perseo. Es un cinturón entre dos brazos espirales llenos de estrellas enormes tres veces el tamaño del sol y teñidas de azul por su calor abrasador.
Los astrónomos llaman a estas estrellas azules gigantes, estrellas OB, debido a las longitudes de onda de luz predominantemente azules que emiten. Son las estrellas más raras, calientes, más breves y más grandes de toda la galaxia. Las violentas reacciones nucleares que tienen lugar dentro de sus corazones los hacen seis veces más calientes que el sol. Y las enormes explosiones estelares que acaban con sus vidas, llamadas supernovas, dispersan los elementos pesados ​​esenciales para la vida al interior de la galaxia.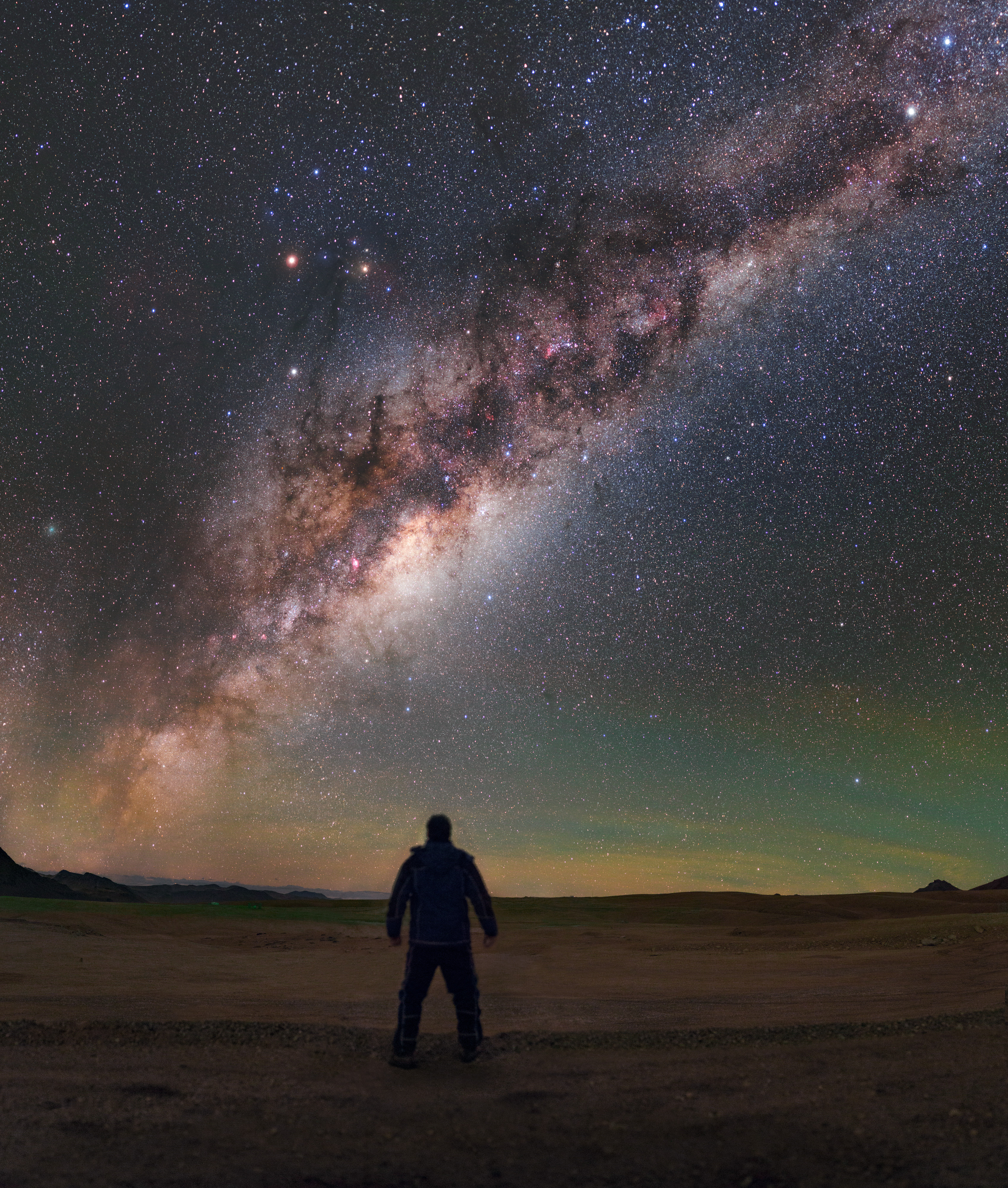 Estrellas OB.
Las estrellas OB son raras, en una galaxia de 400.000 millones de estrellas podría haber menos de 200,000, dijo el coautor del estudio, Michelangelo Pantaleoni González.  Y como son responsables de la creación de muchos de los elementos pesados, realmente pueden verse como los enriquecedores químicos de la galaxia. Es debido a estrellas como estas, muertas hace mucho tiempo, que la geoquímica de nuestro planeta se volvió lo suficientemente compleja para que surgiera la bioquímica. Dondequiera que encontremos estrellas azules, encontraremos las regiones más activas y más vivas de la galaxia, según los investigadores.
Los científicos demostraron que la nueva región era parte del disco espiral que comprende la mayor parte del material de nuestra galaxia. Que no solo era una alineación aleatoria de estrellas, al observarlas moviéndose consistentemente en la misma dirección.
También creen que investigar la posición del Espolón de Cefeo, que está ligeramente por encima del disco de la galaxia, podría proporcionar algunos indicios sobre el pasado de la Vía Láctea.
El siguiente paso para los investigadores será marcar más estrellas OB en un mapa más preciso. Así esperan que dará aún más información sobre las estructuras de nuestra galaxia.
Los investigadores publicaron sus hallazgos en la revista Monthly Notices of the Royal Astronomical Society.
Con información de Live Science.
Somos Extremo Mundial.